Elio Bormioli, how did the modern glass-working activity in Altare come into being?
"That is actually a story that began long ago. Before the 1800s, each family had their own oven, it was a trade that was passed from father to son and an activity regulated by statutes. In 1823, since the glass makers did not pay taxes, the population rebelled and this led to the abolition of the statutes by the Savoys. Many people from Altare then left here to make their fortune elsewhere: such as the Bormioli family, who went to Parma where their name was linked to the well-known containers for food. Those who remained, in order to be able to continue to work, founded the first guild created in Italy, the Artistic Glassmaking Company (AGC), on Christmas Eve in 1856, which remained active until 1978. My surname is Bormioli, it's a common name in these parts, and as you see, I'm still here."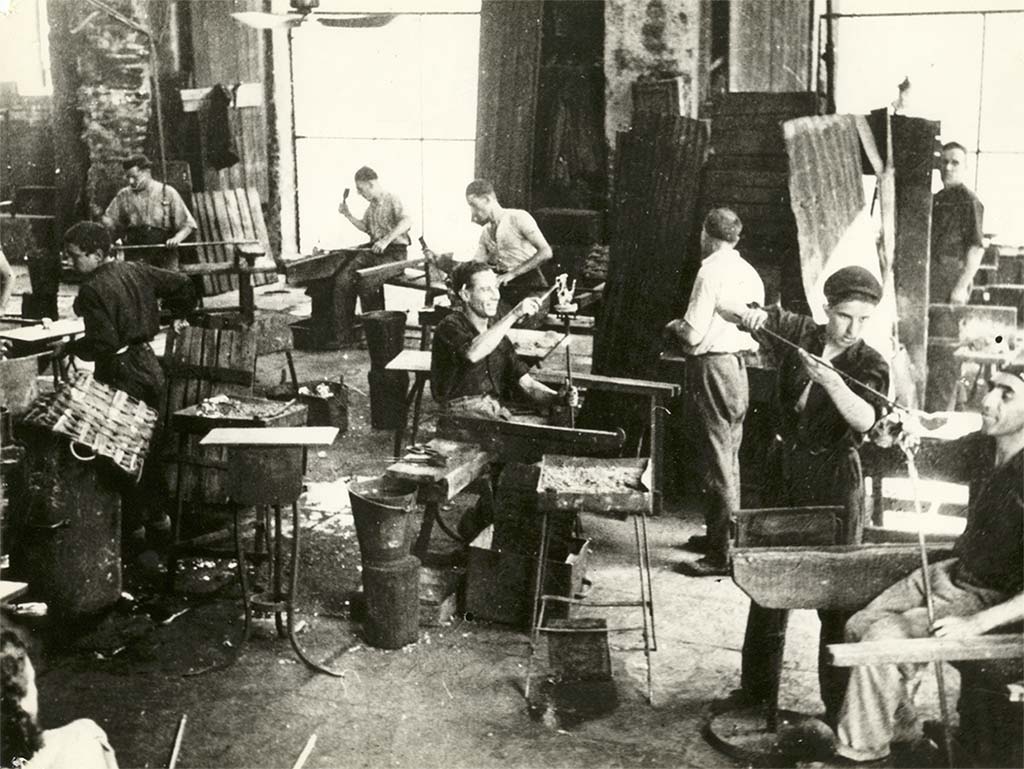 How did you come to be a glass maker?
"I began working at the AGC when I was fourteen and I continued to work there for forty years. Like everyone else, I started out working at the furnace: closing the molds and taking out the glass. Then as an apprentice, I went on to the "first square" (brickyard), which was the most important place. As you can guess, the square is the area around the furnace where one works. I made glass objects, windows, household items, bottles, and drinking glasses, because that was the characteristic here at Altare: if you wanted to undertake artistic productions, you did so on your own, out of passion, or you moved elsewhere. Actually, working at the first square, I mostly made chemistry and pharmacy glassware, for example, drying jars or stills."
Is it a difficult profession?
"Yes, in fact there were people who, after having worked for 30 years, could no longer do anything. It takes talent, strength, and passion. If I had used even only a fraction of the passion that I put into my work for studying, I would have earned my degree. It was a tough job, you're working in a hot environment with the furnace that can reach up to 1,000 degrees, but I always did it willingly."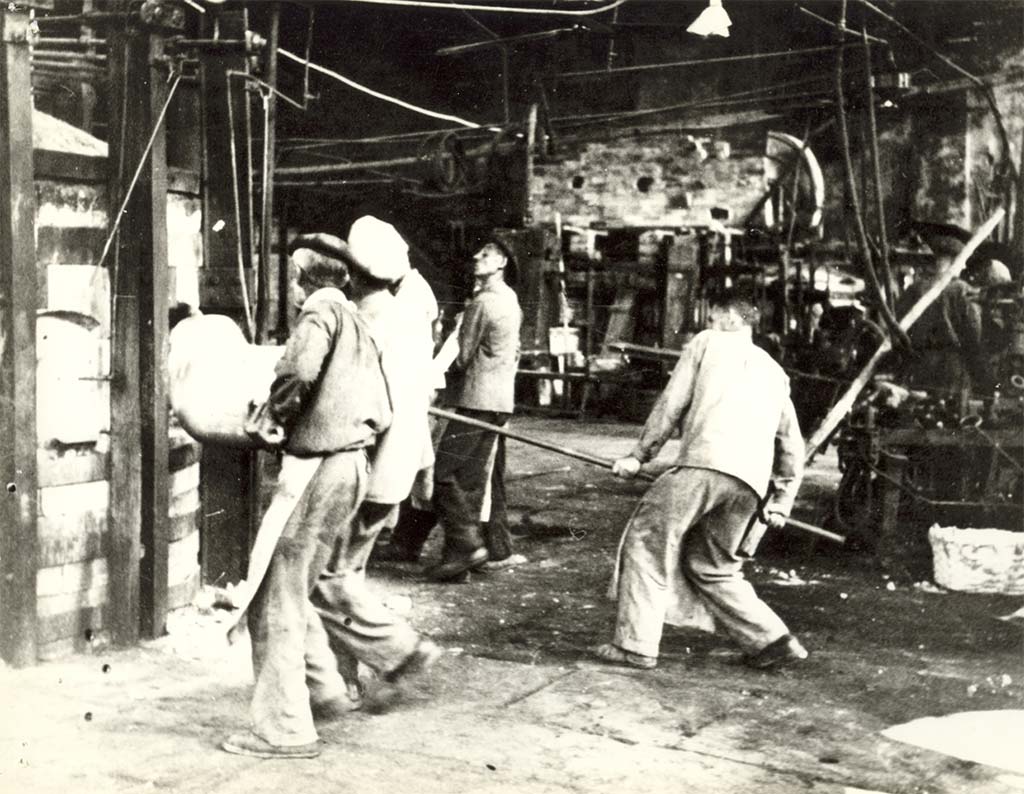 Vincenzo: "I just want to say that Elio is too modest. He made very large, complex objects: for example, he made a cylinder for the grain silo, with a mass of 22 kilograms. He took on huge responsibilities. It's really difficult because you have to work the smooth molten glass that must be rotated so that it does not become deformed; just think how much strength is required for working on large objects. Then it takes a sharp eye to control the consistency of the glass and great skill in giving shape to the glass with the ancient and ever valid technique of blowing."
Elio, were you the boss?
"Look, there weren't any bosses. Each square had three masters, two blowers, and an opener, then there were four apprentices, the so-called third parties, who did the lifting, or took out the glass mass and carried it to the masters. The main production took place in the 'first' and 'second squares', then there was the 'bastard square', where the rest was done. And there was the 'slaughter-house', given that name because it was so close to the furnace. In the daily schedule, everything was regulated by a 'score'. There were three shifts: morning, afternoon, and night."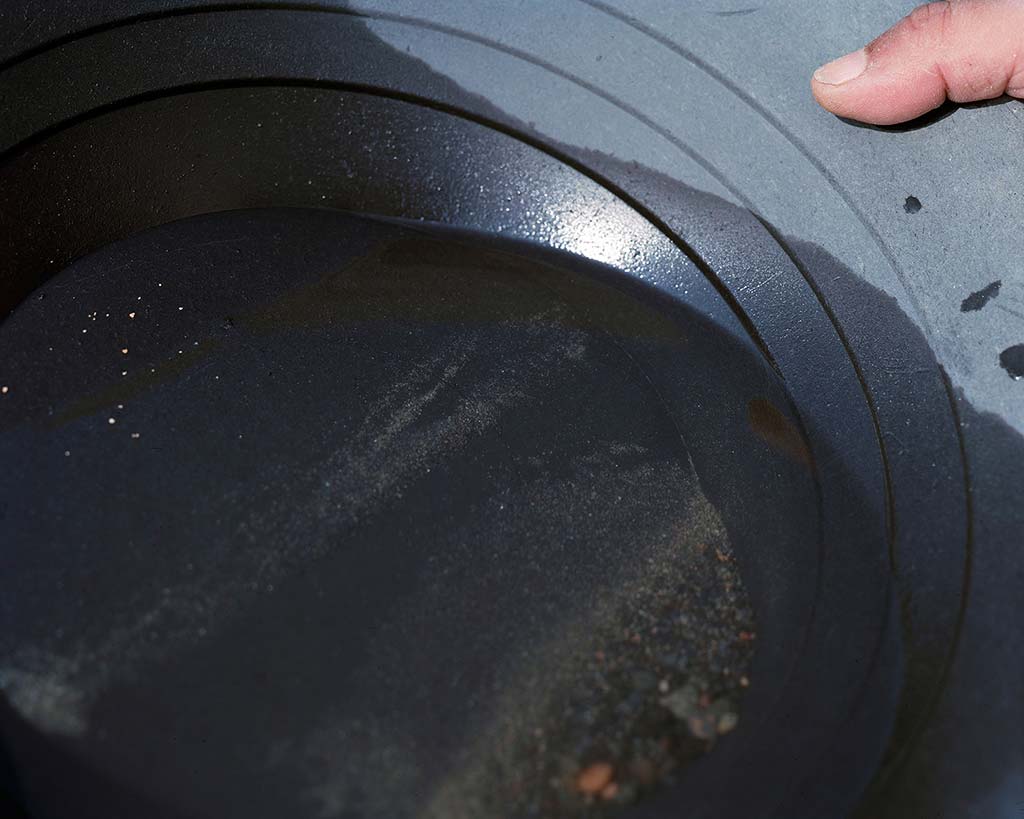 How were the relations among those of you working in the square?
"We would kid around all day and at night, too. It was a cheerful atmosphere, even though we weren't making a lot of money, because the industry has always been in crisis. Let's just say, we didn't get rich but we got along well. As I told you, I stayed on here, instead my father opened a glass factory in Florence and also worked there."
Who would buy the objects you produced?
"Sales representatives, who took them to the stores. There wasn't the clientele here that you could find in Murano, where the activity had been going on much longer. Speaking of commerce, many people from Altare were working in the glass industry, but then there was also the linked industries: the production chain also included basket weavers, carpenters, and packaging manufacturers."